Basil
Last updated on 20-11-2015, 12:44 HRS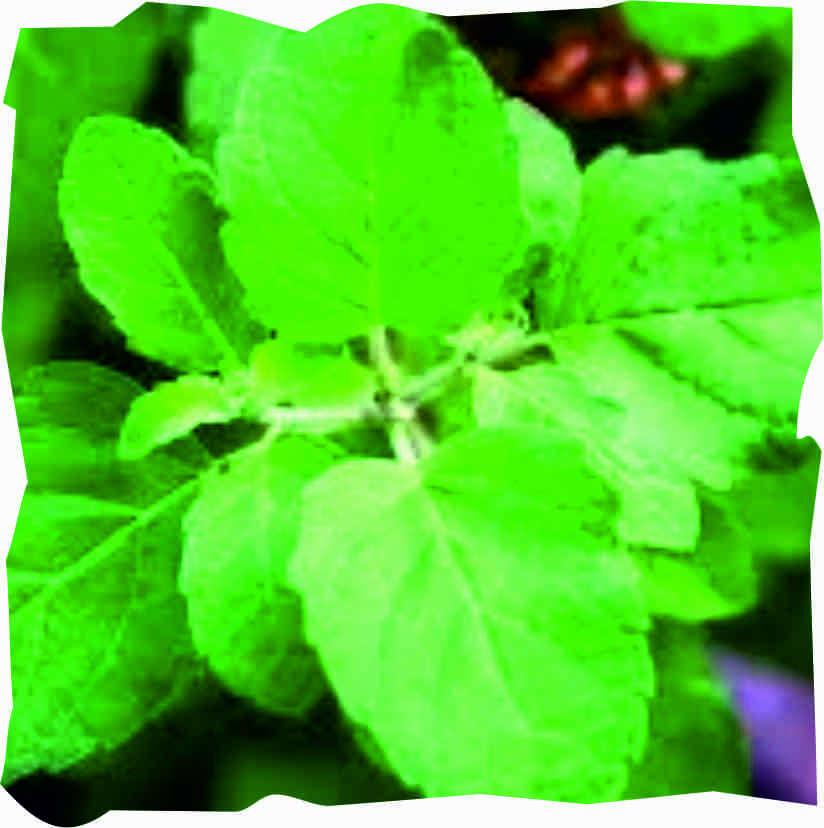 Basil
Botanical Name
Ocimum basilicum L.
Family
Lamiaceaee
Commercial Part
Leaf
Description
Basil also known as French Basil or Sweet Basil or Tulsi is an erect glabrous herb, 30-90 cm high is indigenous to India. The leaves of basil have numerous oil glands with aromatic volatile oil. The herb bears cluster of small white lipped flowers in racemes. The freshly picked bright green leaves turns brownish green when dried and become brittle and curled. The major types are American Basil, French Basil, Egyptian Basil and Indian Basil.
Origin and Distribution
It is indigenous to the lower hills of Punjab and Himachal Pradesh and is cultivated throughout India. It is also cultivated in Southern France, Egypt, Belgium, Hungary, and other Mediterranean countries and also in USA.
Uses
The dried leaves and tender four sided stems are used as spice for flavouring and for extraction of essential oil. Apart from flavouring numerous foods, it is used for seasoning in tomato paste products. The sweet basil oil is widely used in perfumery compounds. It has application in areas of medicine and also used as an insecticide and bactericide.
Indian Name of Spices
Assamese : Tulasii Hindi : Bawari bawari,Ban thulasi, �Tulsi Bengali : Babui tulsi Gujarati : Sabje Kannada : Amli, Huli Malayalam : Pachcha/sivatulasi Marathi : Sabja/Tulasa Oriya : durlabha Punjabi : Imli, Tulasigidda,Tulasi Sanskrit : Barbari,Bana thulasi,Tungi Tamil :Tulasi,Tirunirrippachai Telugu : Tulsi-chettu Urdu : Imli
Foreign Name of Spices
Spanish : Alba Laca French : Basilic German : Basilienkraut Swedish : Basilkort Arabic : Raihan Dutch : Basilicum Italian : Basilico Portuguese : Manjericao Russian : Basilik Japanese : Meboki Chinese : Lo-le Thai : Horapa,Horapha English : Sweet Basil