Bay Leaf
Last updated on 20-11-2015, 12:46 HRS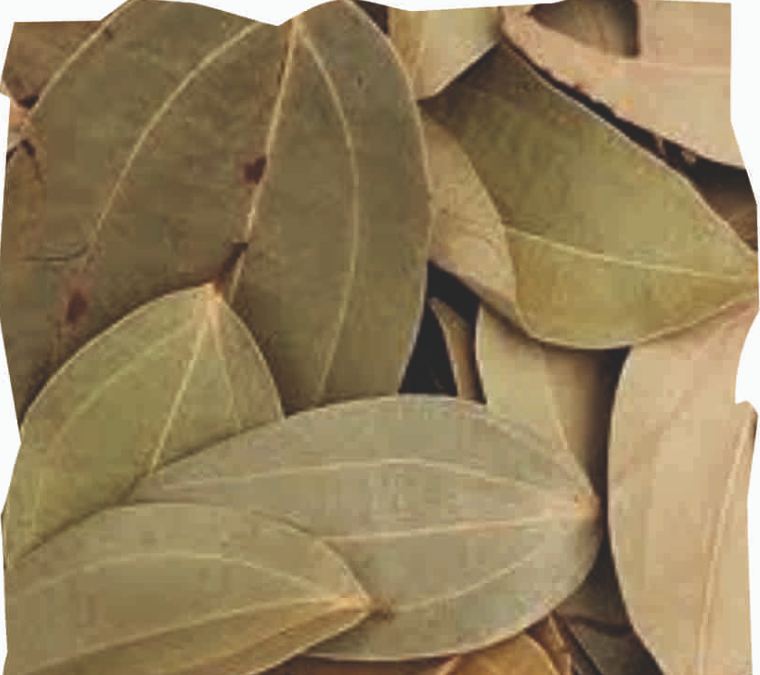 Bay Leaf
Botanical Name
Laurus nobilis L.
Family
Lauraceae
Commercial Part
Leaf
Description
Bay Leaf or Laurel Leaf are dried leaves or an evergreen shrub or more rarely a tree attaining a height of 15 to 20 mtrs. The upper surface of the leaf is glabrous and shiny, olive green, and lower surface is dull olive to brown with a prominent rib and veins. The aroma of the crushed leaves is delicate & fragrant and taste is aromatic and bitter. The size of the leaves is ranging from 2.5 to 7.5 cms in length and 1.6 to 2.5 cms in breadth. The shape is elliptical and tapering to a point at the base and tip of the leaves.
Origin and Distribution
It is a native of Mediterranean and grow widely in scrub land woods in Europe and California. It widely cultivated in Europe, America and Arabian countries. It is not cultivated as a commercial crop in India.
Uses
Bay leaves are used as flavouring in soups, stews, meat, fish, sauces and in confectionaries. Both leaves and fruits possess aromatic, stimulant and narcotic properties. The essential oil from the leaves are also used as spice and food flavouring agent and has wider application in traditional medicines of different countries. The major functional properties are anti-microbial, anti-fungal, hypoglycaemic, anti-ulcerogenic etc.
Indian Name of Spices
-
Foreign Name of Spices
Spanish : Laurel French : Laurier German : Lorbeer Swedish : Lager Arabic : Ghar Dutch : Laurier Italian : Alloro Portuguese : Loureiro Russian : Laur Japanese : Gekkeiju Chinese : Yuch-kuei English : Sweet laurel,Bayleaf